HEAVYWEIGHT NAVY ZIP HOODIE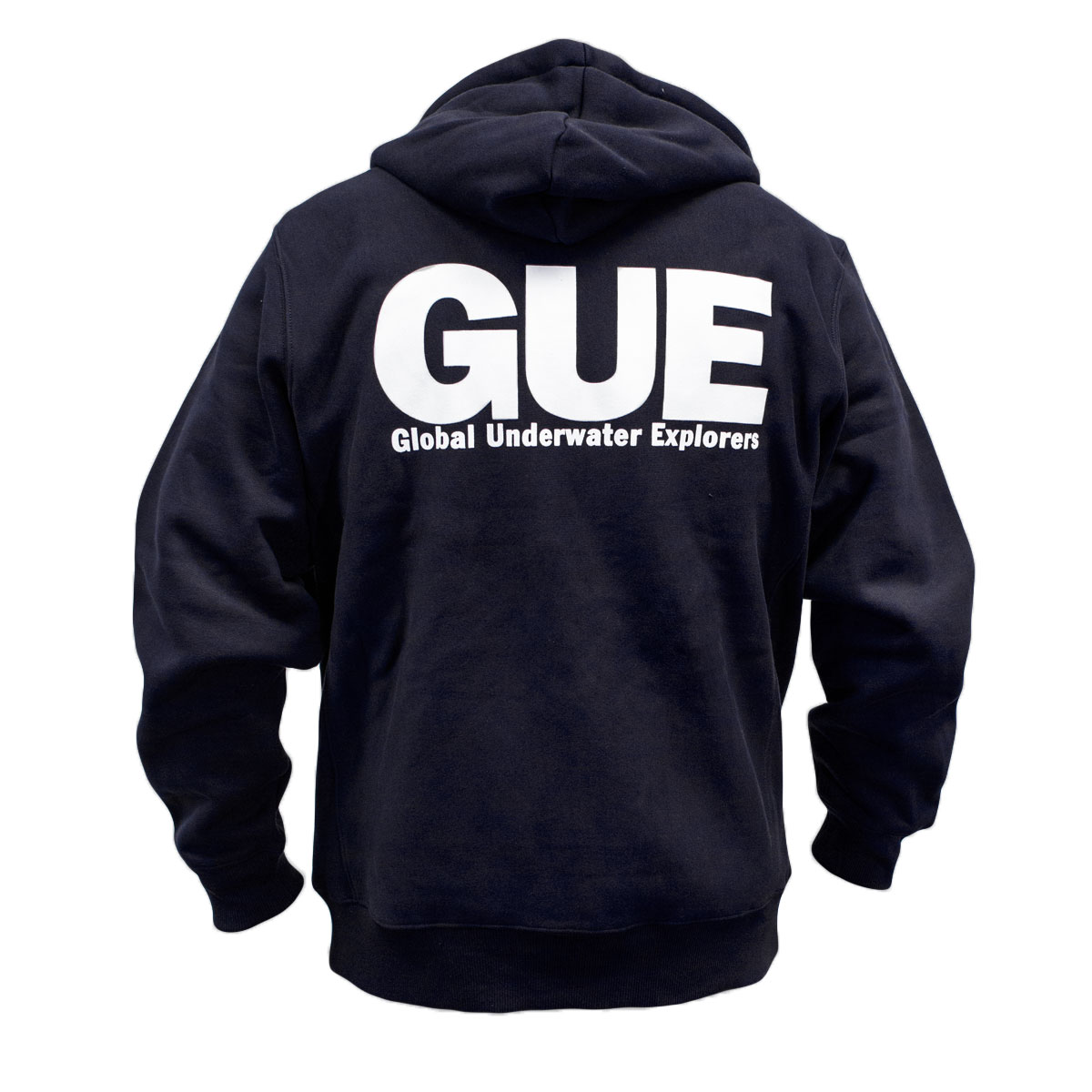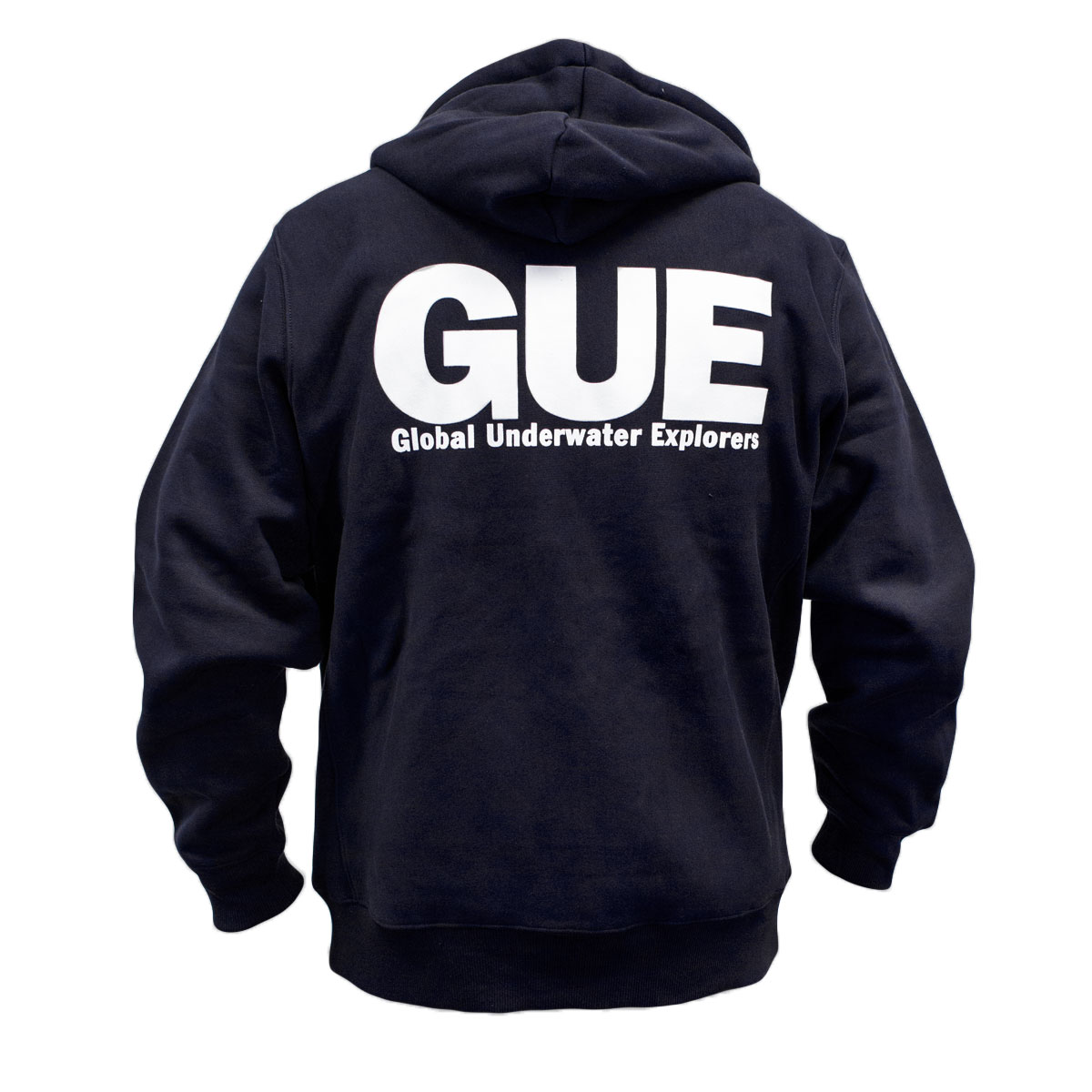 Available, delivery time: 3-5 days
Product information "HEAVYWEIGHT NAVY ZIP HOODIE"
Our classic navy hoodie's design is now available on a warmer, softer hoodie!

340,1 Gramm/m², fleece is durable and comfortable

Round GUE logo on front left chest, GUE block letters logo on the back, both in white print.

Matching drawcords, rib knit cuffs, and front pouch pockets.


Material: 80 % cotton, 20 % polyester
HEAVYWEIGHT NAVY ZIP HOODIE
Our classic navy hoodie's design is now available on a warmer, softer hoodie! 340,1 Gramm/m², fleece is durable and comfortableRound GUE logo on front left chest, GUE block letters logo on the back, both in white print.Matching drawcords, rib knit cuffs, and front pouch pockets.Material: 80 % cotton, 20 % polyester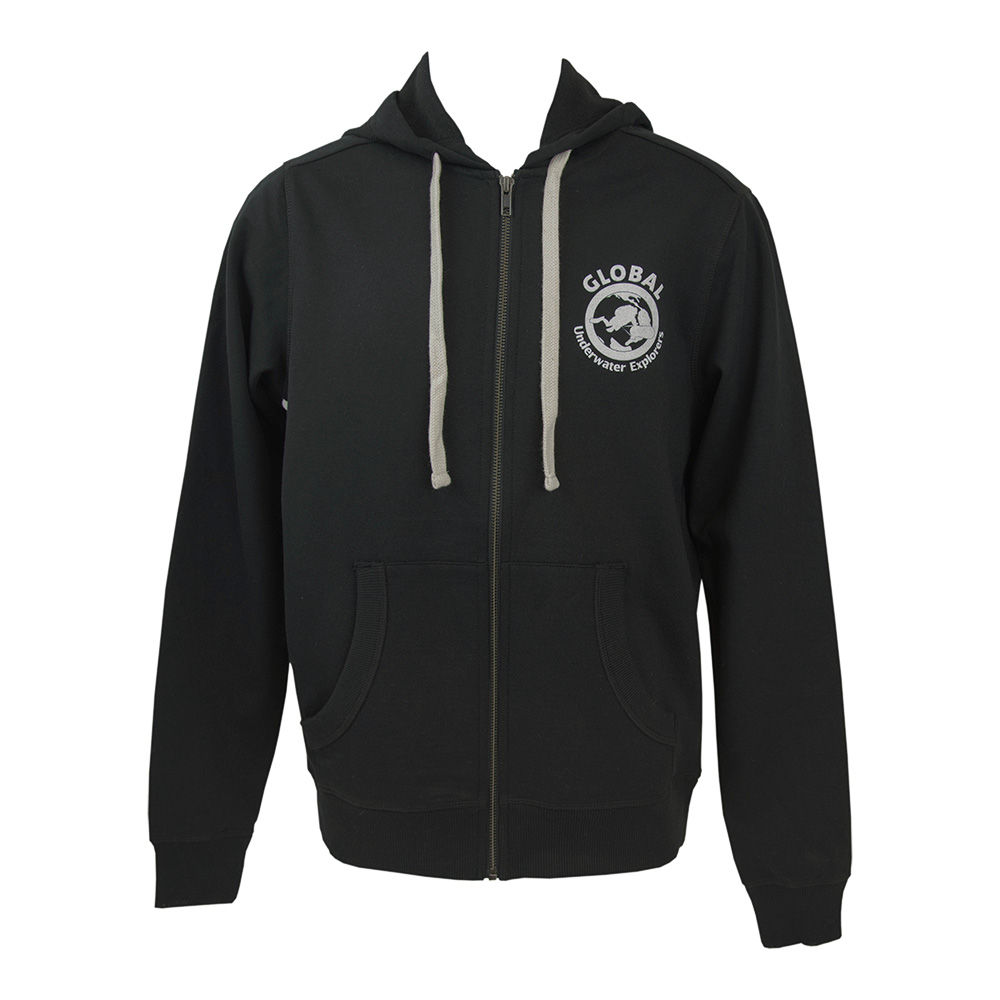 RECYCLED BLACK GUE ZIP HOODIE
This soft and comfortable GUE zip hoodie has a round logo printed on the front and GUE in block letters on the back, both in white print. 229,6 Gramm/m², recycled cotton and post-consumer recycled polyester Recycled natural color twill back neck tape Recycled natural color drawcords 2x1 rib knit cuffs, pocket opening and hem Recycled, undyed tear-away labelMaterial: 60% cotton, 40% polyester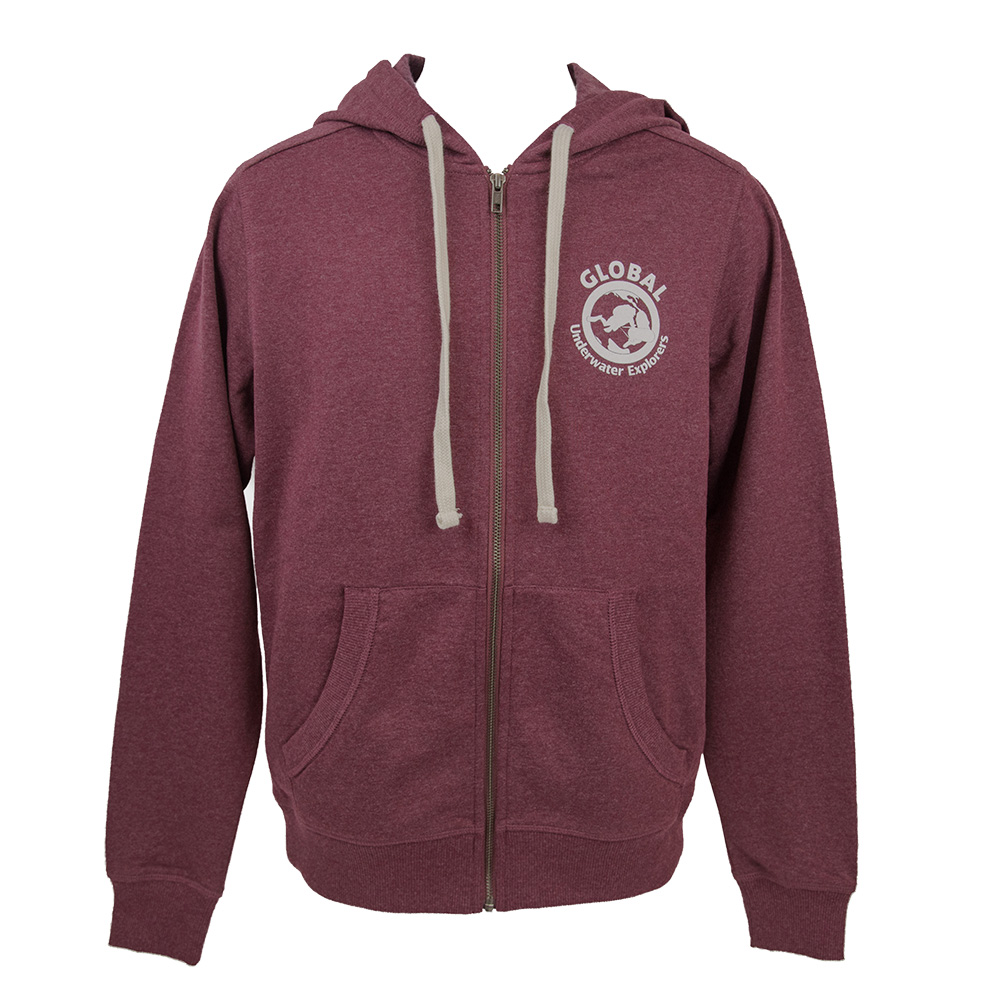 RECYCLED MAROON GUE ZIP HOODIE
This soft and comfortable GUE zip hoodie has a round logo printed on the front and GUE in block letters on the back, both in white print. 229,6 Gramm/m², recycled cotton and post-consumer recycled polyester Recycled natural color twill back neck tape Recycled natural color drawcords 2x1 rib knit cuffs, pocket opening and hem Recycled, undyed tear-away labelMaterial: 60% cotton, 40% polyester
RECYCLED CHARCOAL GUE PULLOVER HOODIE
This soft and comfortable GUE pullover hoodie has GUE printed in white block letters on the chest. 229,6 Gramm/m², recycled cotton and post-consumer recycled polyesterRecycled natural color twill back neck tapeRecycled natural color drawcords2x1 rib knit cuffs, pocket opening and hemRecycled, undyed tear-away labelMaterial: 60% cotton, 40% polyester
RECYCLED HEATHERED NAVY GUE PULLOVER HOODIE
This soft and comfortable GUE pullover hoodie has GUE printed in white block letters on the chest.229,6 Gramm/m², recycled cotton and 40% post-consumer recycled polyester Recycled natural color twill back neck tape Recycled natural color drawcords 2x1 rib knit cuffspocket opening and hemRecycled, undyed tear-away labelMaterial: 60% cotton, 40% polyester
RECYCLED NAVY GUE PULLOVER HOODIE
This soft and comfortable GUE pullover hoodie has GUE printed in white block letters on the chest. 229,6 Gramm/m², made from recycled cotton and post-consumer recycled polyesterRecycled natural color twill back neck tapeRecycled natural color drawcords2x1 rib knit cuffs, pocket opening and hemRecycled, undyed tear-away labelMaterial: 60% cotton, 40% polyester